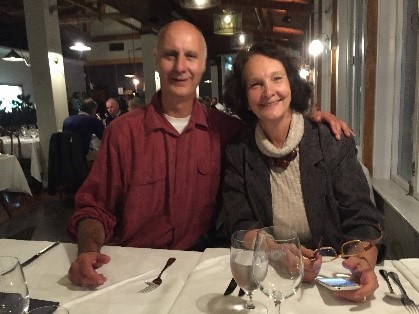 Karen Baucke and Paul Maunsell - New Zealand
Karen and I have been with Stem Tech from the beginning when it first was introduced to NZ. With even more advanced technology seven years later, we are seeing our business grow from strength to strength. We have been working in the health industry for over 25 years. After my studies in Germany I was working with "special needs" pupils in the UK. I therefore, understood how important good nutrition is in maintaining a healthy body, mind and spirit. It's the simplicity which the company goes about encouraging people to try the SE3 that attracts most of our team members. We enjoy working with people around the globe and develop our business as well as educating people about innovative nutrition and the benefits maintaining health, physical and mental wellbeing.
---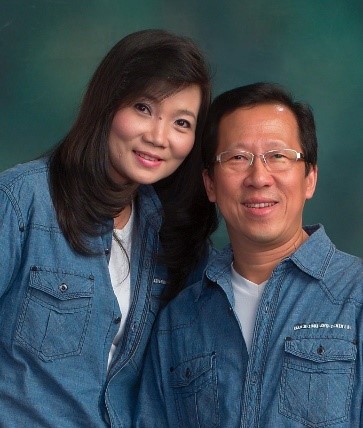 Sun Lusia Hanny.S - Indonesia
I was introduced to Stemtech three years ago, when my husband and I were looking for some information to solve his health problem, perhaps caused by ageing and excessive stress. Then we were introduced to Stemtech by our friend and we attended a Stemtech meeting. We learned about Stemtech products, the amazing concept behind these products and the possible benefits we might get from consuming. Initially, we were really doubtfull. At the same time, our financial condition was not too good because my husband has just resigned from his job. I was nervous of MLM business because we had tried an MLM business previously with not much success But Stemtech's business opportunity was different! Stemtech provides high quality products and also a strong business compensation plan. Stemtech gave an excellent health solution and very good financial results to our family. The benefits were not just experienced by us, but also for other people. That is why we always shared about Stemtech to our family, relatives, friends and all the people that we met. We share about the importance of being healthy and about how good Stemtech's product and business opportunity is. Stemtech's products have caused many people to say they have had health improvements. We are always excited hearing people's testimonies about how Stemtech products have improved their health also. Stemtech's business is made easier because of the quality of the products, it's basis of scientific research and the simplicity of the compensation plan. We have received all commissions, bonus and achievements from Stemtech on time and we are very grateful that Stemtech has a high commitment to support its IBPs in building the business. You can make anything you want comes true if you believe and do it with all your heart! Thank you Stemtech...We're very happy and proud to be a part of Stemtech big family.
---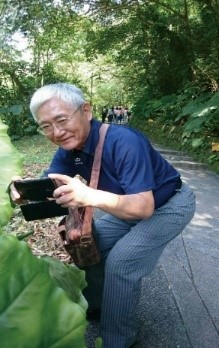 ZONG-LIN LU - Taiwan
I got to know Stemtech by chance, and it was also because of this chance that my sisters, friends, family and myself were allowed to feel the magic power of Stemtech's unique quality products in a very short period of time. Being touched and feeling joyful, I naturally would like to spread the good news to more friends. Therefore, I started running the business as totally convinced consumer. I thank to the lecturer Yeh Xiu-Min for taking the time to travel to Kaohsiung every week to coach us. President Zheng also often comes to the south to encourage and guide us, so that we can grow and develop confidence and responsibility. Health is an important topic in life, and I expect I will try to introduce the products to more friends.
---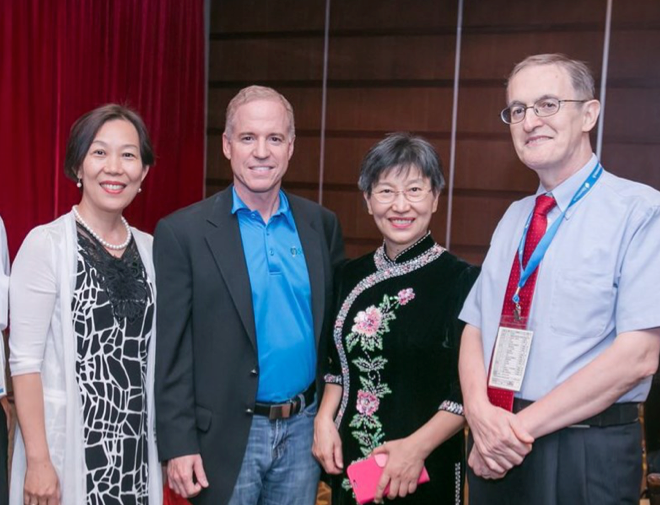 Deborah Luo -Taiwan
I became a formal Stemtech member on the 4 November 2014. I have shared this opportunity with six friends and was promoted to Director the same month. Our organization was formed by ten people who later developed wonderful careers. In the beginning, I didn't understand this system; but I simply trusted the company and products. And so, I started actively promoting, recommending, and conducting lectures daily, which made me very happy. With my mission in mind, I visited my downlines and organized family gatherings regardless of the cost in the most northeast areas, including Ilan, Lingkou, and Miaoli, to Taichung, Tainan and Kaohsiung every week. I established local organizations one by one through sincere service, education, confidence and patience. I realized with Stemtech Business, you can increase your income and improve the quality of life. My downlines increasingly grew and I have been through an amazing journey; I achieved the promotion from Director to Triple Diamond Director very quickly. Obviously, I couldn't achieve this by myself, but with warm support from my team. I'd like to present my gratitude to all my colleagues who have ever helped me a lot through my journey to success. Also, the support from the Taiwan office. Operating Stemtech business is also a visible vision! My promotion to Triple Diamond Director is just a foundation of the beginning, the road continues! The only thing to do is: Keep up with the footsteps of the team and the company, until the dream materializes.
---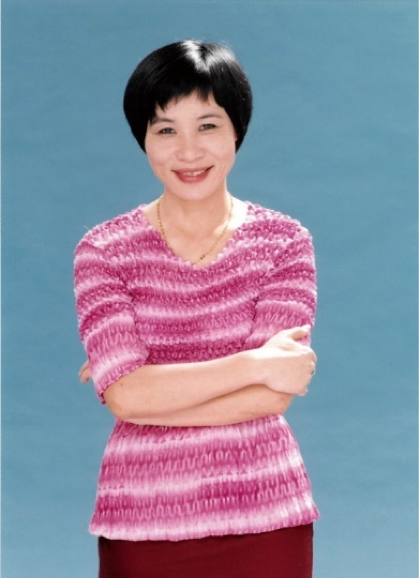 Yi-Yu Lin -Taiwan
Those trapped in poverty can teach you nothing but how to be very economical. Those indulged in pleasures will encourage you to wallowing in them! Yet, those having an insight into opportunities can guide you to gain new knowledge and grow! The best luck and purpose in life is to receive the guidance of a mentor, who helps you get a new outlook on life, inspiration, professional intelligence and then changes your life one way or another. On the way of self-development, choosing the surrounding members and the environment is very important! They may be your mentors or bad friends. On the journey of life, bad friends merely make you mired in troubles! Yet, a good teacher and helpful friend can change your life and even help you become very successful in career! What does "a mentor" mean? It is someone who opens your vision, complements you and leads you to the new world! Last year, thanks to a friend's recommendation, I had further understanding and affirmation of Stemtech's product line. This was the stage when I made a bet on a new turning point and established a new direction of my life. With the instruction, help and guidance of good teachers and helpful friends, I was able to help others, receive help and help myself! Over the past year, I was lucky to have been supported by good teachers and helpful friends which enabled me to complete my mission for this phase successfully. I was untrained in direct selling industry, and I sought the rules of experience step by step in each stage without feeling ashamed to ask and learn! And it was all because of faith and courage. I am grateful to all the Stemtech lecturers who have coached me! Also, I thank my uplines and downlines for making our team grow smoothly! I owe all the honour to the team's unity and cooperation! You are all my good teachers, helpful friends, and mentors!
---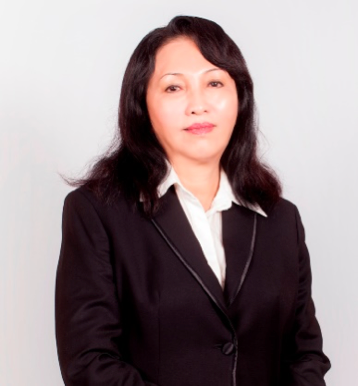 Madam Foo -Malaysia
I came to Stemtech introduced by a friend, mainly seeking to improve my mother's wellbeing. Amazingly, my mother's condition greatly improved after consuming Stemtech products consistently. I started sharing this experience with many of my friends who later also witnessed improvements in their wellbeing with the help of the products. The income from Stemtech was (and still is) rewarding and enabled me to help many "stray furry kids" around my community. I fund and support stray cats and dog's assistance. This business and wellness opportunity simply works! Helping others and sharing my experience paved my way to success. Due to many people trying and using the product on an ongoing basis, I have become a member of the Presidents Club at Stemtech. Skeptical people just need to take the first step and experience the change in their circumstances by simply trying and seeing for themselves. Knowing new people, helping others, and personally witnessing the improvement in my mother's situation give me strength to carry on and share this opportunity with more people on an ongoing basis!
---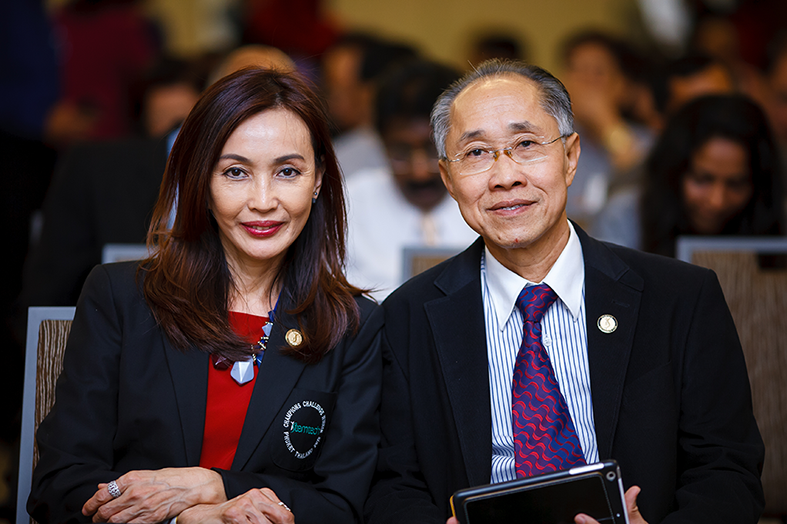 Michael Wan -Malaysia
I have been in the education industry for over 20 years prior to my involvement with Stemtech. The Stemtech opportunity was introduced to me by an old friend back in August 2009. Through Stemtech, I came to be acquainted with the excitement of innovative technology and was absolutely fascinated with the idea of Stemtech's nutrition concept. Numerous positive comments and testimonies in the ensuing months convinced me of the potential of the Stemtech business opportunity! I readily recommend this nutrition approach to anyone for individual wellness & the Stemtech business to grow a sustainable income. The past 8 years running the Stemtech business have given me and my wife Charmaine much financial and time freedom to do those things that mattered most.
---